Image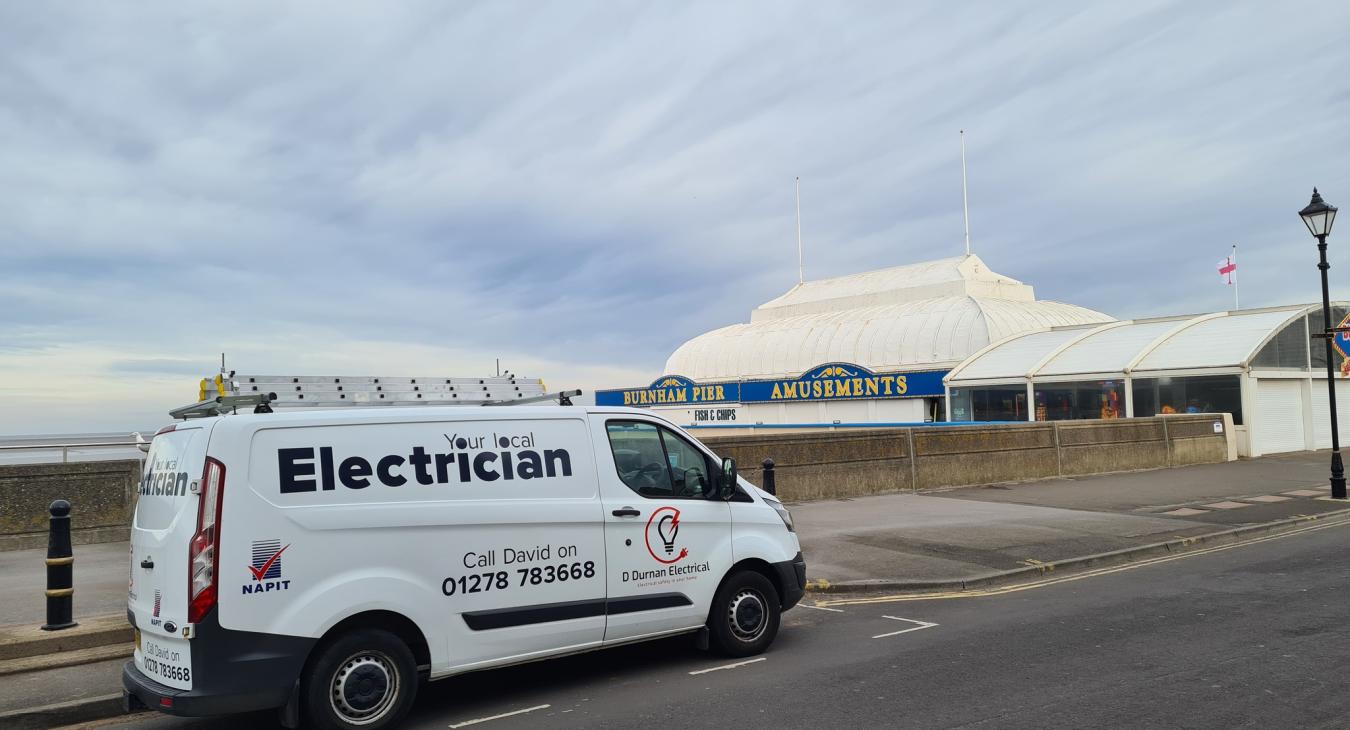 When it comes to electrical work, whether it's installation, repairs, or maintenance, it's crucial to prioritise safety, reliability, and expertise. Hiring a registered electrician in Highbridge ensures that the job is done correctly and in compliance with electrical regulations. 
In this blog, we will explore the reasons why it is essential to use a registered electrician for all your electrical needs. There are many types of electrician, not all are necessarily qualified to carry out the work in your home. Carrying the "NAPIT" accreditation ensures your work will be certified by a registered electrician. 
⚠️Safety First⚠️
Electrical work involves working with potentially hazardous components and high voltages. A registered electrician has undergone extensive training and possesses the necessary knowledge to handle electrical systems safely. They are well-versed in industry best practices, regulations, and safety protocols, minimizing the risk of accidents, electrical shocks, and fires. By choosing a registered electrician, you prioritize the safety of yourself, your family, and your property.
Compliance with Electrical Regulations BS7671
Electrical installations and repairs must adhere to specific codes and regulations set forth by local authorities. These regulations exist to ensure the safety of electrical systems and to protect against potential hazards. A registered electrician stays updated with the latest codes and regulations, ensuring that their work meets the required standards. By using a registered electrician, you can have confidence that your electrical projects are compliant and will pass any necessary inspections.
👨‍🏫Expertise & Knowledge
Electrical systems can be complex, and understanding their intricacies requires specialized knowledge and expertise. A registered electrician has undergone rigorous training, gone to college and obtained the necessary certifications and qualifications. Their expertise allows them to accurately diagnose electrical issues, provide effective solutions, and perform installations or repairs with precision. By relying on their knowledge, you can trust that the work will be done right the first time.
Access to Quality Workmanship & Equipment
Registered electricians are committed to upholding professional standards and delivering quality workmanship. They have experience working with a wide range of electrical systems and equipment, ensuring that your project is executed with skill and precision. Additionally, registered electricians have access to proper tools and equipment, enabling them to perform tasks efficiently and effectively.
🔒Insurance Coverage & Guarantees
Using a registered electrician provides an added layer of protection. They carry liability insurance, which means that in the event of any accidents or damages resulting from their work, you are protected financially. Furthermore, many registered electricians offer guarantees or warranties on their services, giving you peace of mind knowing that if any issues arise, they will be resolved promptly and professionally.
Electrical work is not something to be taken lightly. The importance of using a qualified and registered electrician cannot be overstated. They bring the necessary expertise, knowledge, and adherence to regulations to ensure the safety and reliability of your electrical systems. From routine maintenance to complex installations, a qualified electrician is the best choice for all your electrical needs. So, whether it's a minor repair or a major project, invest in the expertise of a registered electrician and enjoy the peace of mind that comes with knowing your electrical work is in capable hands.
⚡Electrician in Highbridge, Somerset⚡
D Durnan Electrical is your local, relaible and trustworthy electrician in Highbridge, Somerset. Jobs both big and small are happily accepted. Let me help your home become safer and more efficient. 
Contact info:
📧 Please fill in our contact form here.
Read more articles